We had a pretty busy spring and early summer with some interesting gigs including one on a dock and one on a hay wagon inside a barn!!   We also played acoustically for the ladies at the OslerBrook golf club before rockin' out after the dinner at their invitational tournament.  We enjoyed the acoustic (unplugged) playing so much, and got such good feedback, that we are going to do more of it......starting with an upcoming private event at Sidelaunch Brewery and hopefully moving into some smaller pub venues.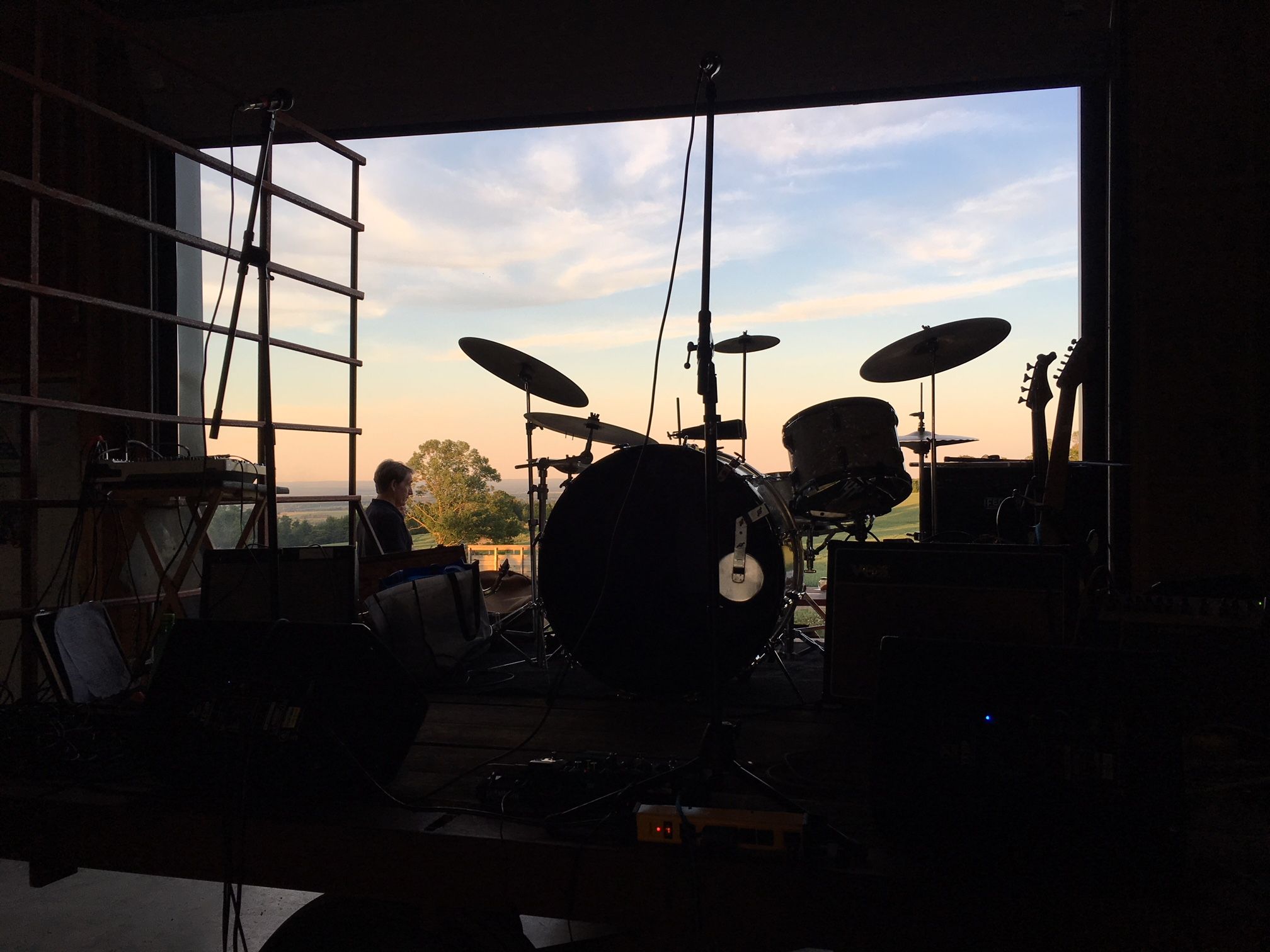 Drums on the hay wagon in the barn.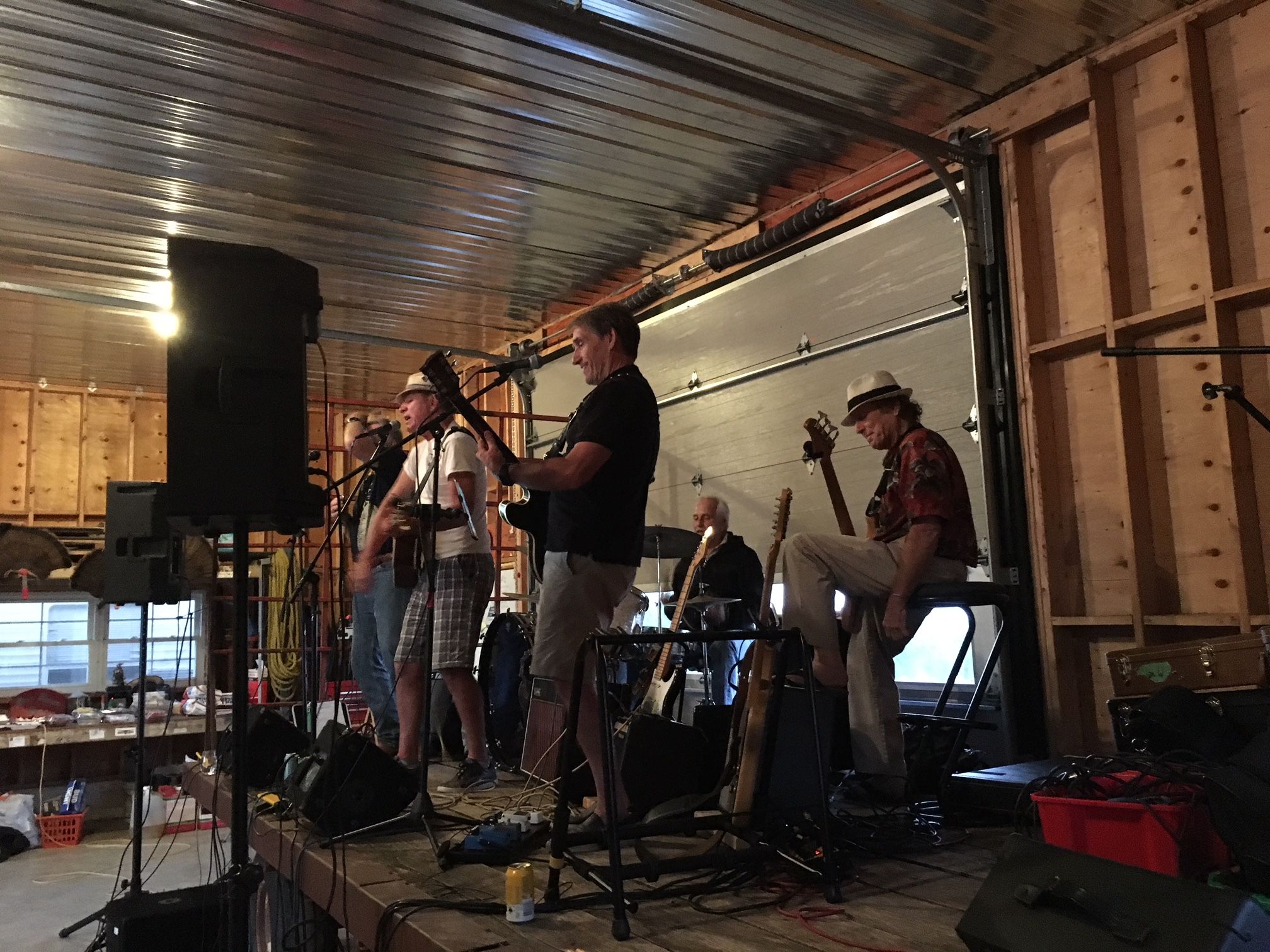 Rockin the wagon!!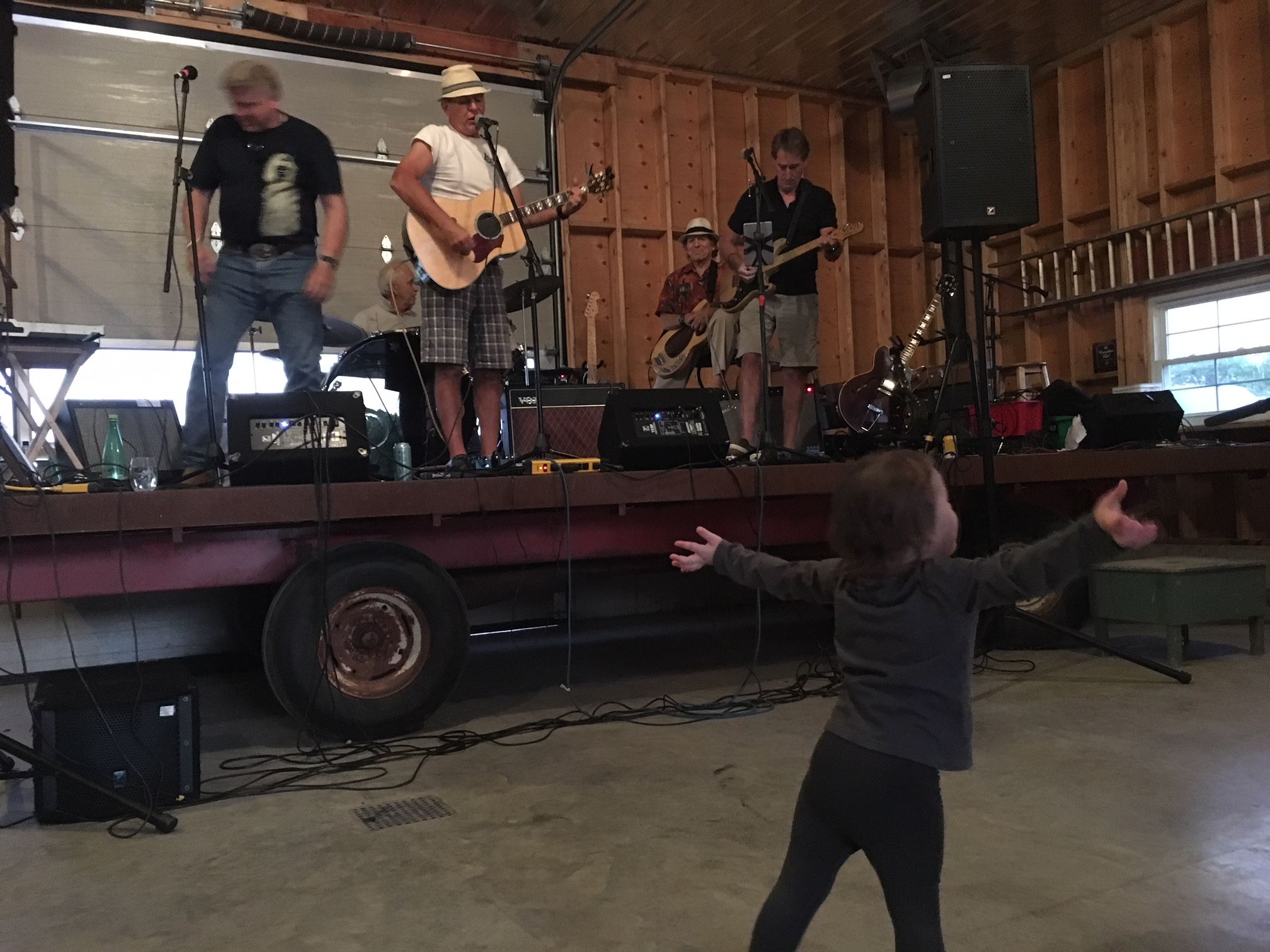 A tiny but skilled dancer!!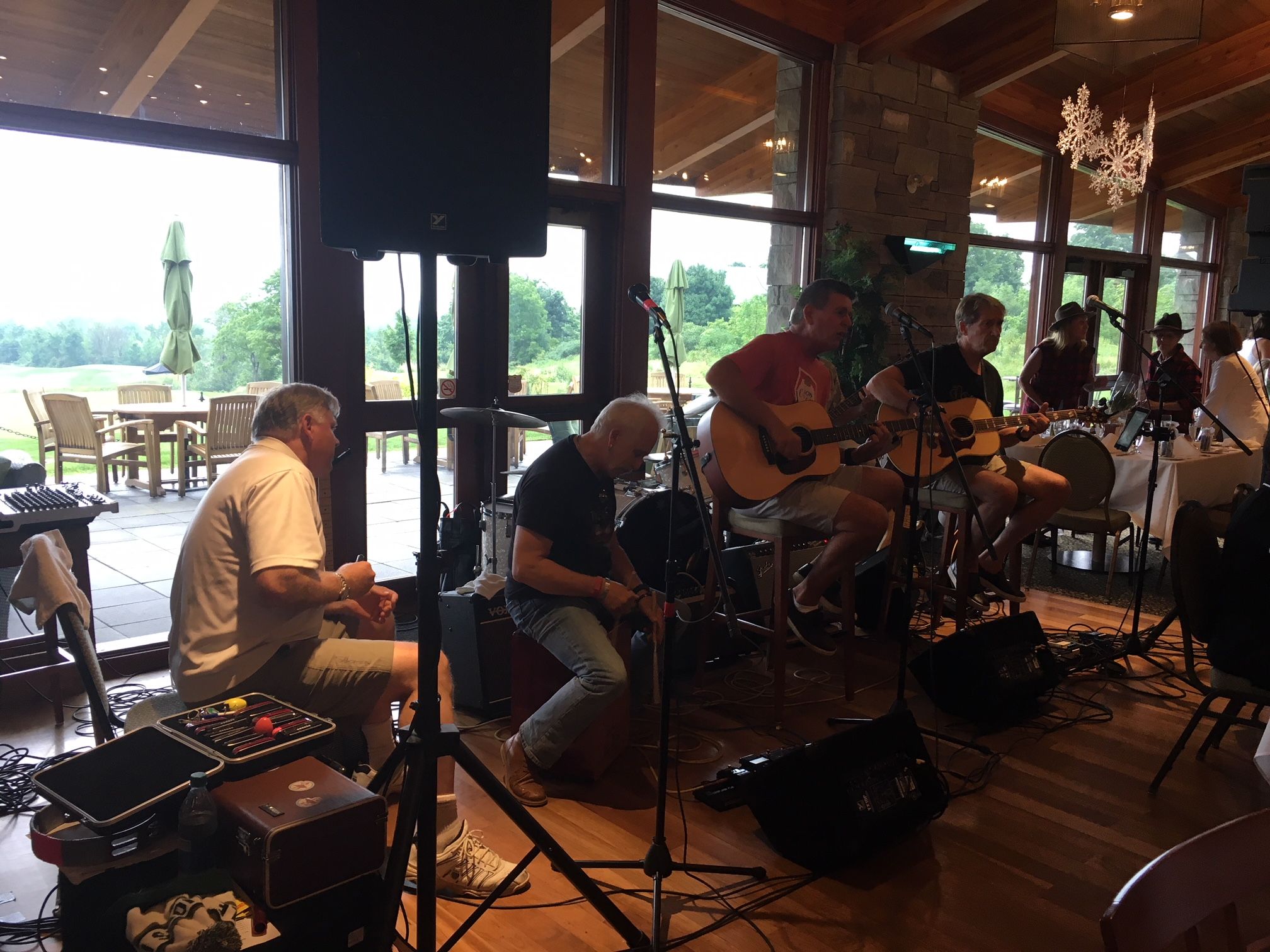 Playing acoustically.  Check out Lance on the drum box!
Our next gig is at the Great Northern Exhibition on Friday, September 21 and we have some other fun engagements coming up at Lora Bay and the Hatrbour Fish Bar.  Stay tuned for the winter schedule.   Cheers and Rock On!!